Lady Gaga Comforts One Direction [BEHIND THE SCENES VIDEO]
Here is the full exchange between Gaga & 1D. When they got up to collect their award, Gaga was watching ...
When the boo's started she looked like she couldn't believe it. The video cuts out right at the part where she gets up off her seat with richy & leaves.
She heads backstage, knowing 1D would be there. And then... watch the video.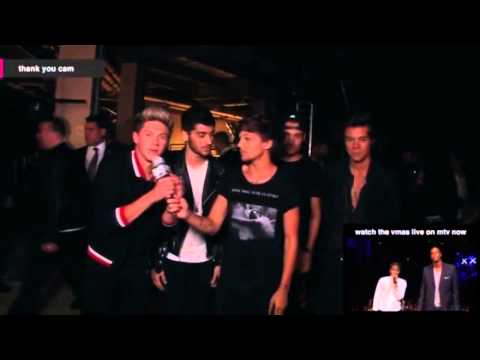 PHOTO CREDIT: YOUTUBE