Kanye West Rants About Paparazzi 'I'M NOT A CELEBRITY' [WATCH]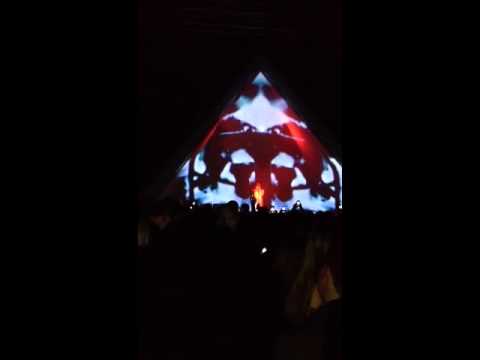 Kanye West says he's a "terrible, terrible, terrible celebrity" ... who sees the paparazzi as a distraction from making "real" music ... and last night, he went on a huge rant about it for a solid 3 1/2 minutes.
Kanye was on stage during a performance in NYC when he went on one of his trademark rants... this time, he put the paparazzi in the line of fire.

He complained about the attention... he complained about people wanting to take his photo... though he never specifically talked about his run-in with a parking sign last week.

Kanye also said he refuses to mock his awful relationship with the paparazzi when he appears on "SNL" this weekend because "it's not a joke."
Don't you feel this comes with the job?
Turn it up and listen...