NEW Waffle Taco From Taco Bell!! LOOK AT THIS!!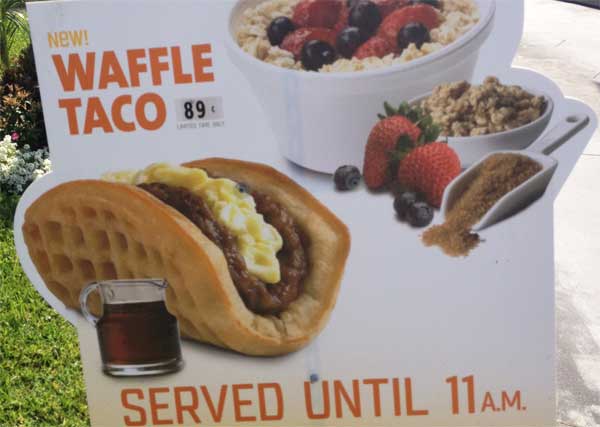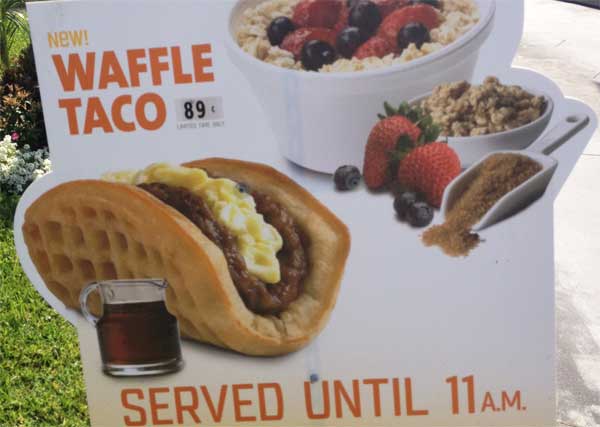 You can only imagine our joy when I learned that a Taco Bell in Southern California was testing a Waffle Taco.
The Waffle Taco is currently listed at 89 cents (items in test phase are commonly offered at a low price) and features a sausage and scrambled egg folded into a waffle. A packet of syrup is properly included.
OHHHHHH WHAT A TREAT!!