WATCH: Did Ryan Seacrest deny Catherine Zeta-Jones a mani-cam moment?
JUST ADDED: 5 Seconds of Summer will be rocking the stage at this year's iHeartRadio Music Festival Village in Las Vegas! The band sat down with Ryan Seacrest to break the news. Click here to buy your tickets now, before they sell out!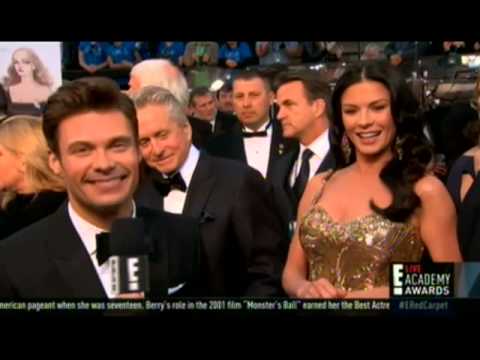 PHOTOS: Best and Worst Dressed at the Oscars
Ryan Seacrest interviewed Catherine Zeta-Jones and Michael Douglas on the red carpet ahead of this year's Academy Awards, but when Catherine went in for her manicure close-up, Ryan didn't seem to notice...
Maybe he just didnt hear her? We love you Ryan!